High in the mountains of Bhutan, a Buddhist kingdom on the eastern edge of the Himalayas, comes our Bhutan Cypress Essential Oil…
This Bhutan variety of Cypress is perfect for your diffuser or any aromatherapy formulation to:
Calm

your mood

Sleep

more soundly

Balance

your hormones

Deepen

and expand the breath

Repel

insects

Clear

heavy, stagnant air around you
Cypress is a hardwood evergreen tree with thick bark and thin, slender branches that form a decorative conical shape. The aromatic wood is resistant to termites and insects and produces a valuable medicinal essential oil that has been used for a myriad of ailments for ages.
Anti-inflammatory, astringent, breath-supporting, clarifying, cleansing, and invigorating, Bhutan Cypress Essential Oil offers a wide range of therapeutic applications.
How to Use Cypress Essential Oil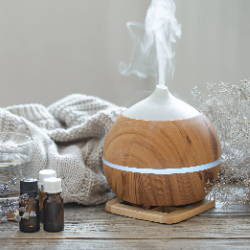 Bhutan Cypress Essential Oil can be diffused, added to a carrier oil or balm for massage or an acute inflammation rub, combined with skincare products, added to DIY cleaning solutions or air-freshening sprays.
(It's safe to use topically when diluted with a carrier oil like Jojoba. It's non-toxic and non-irritating, but should not be ingested or taken internally.)
Check out our suggestions for how to use this most valuable oil and enjoy its innumerable mind-body-spirit boosting benefits.
AIR PURIFIER
Add a drop or two of Bhutan Cypress Essential Oil to a diffuser to help purify the air, and inhale for powerful lung support and clear airways.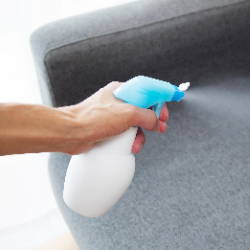 DEODORIZING SPRITZ
Reduce stubborn aromas from pets, trash, and more by making a super simple air freshener. Add a few drops of Bhutan Cypress Essential Oil to water in a spray bottle. Shake and spritz around the kitchen, your pet's favorite napping spot, and anywhere else that needs a little freshening up. If you have it, you may add isopropyl alcohol or even vodka to better disperse the oil throughout the water. Cypress blends well with citrus oils, so
COUGH RELIEVING CHEST RUB
Add several drops to ½ oz of Rosehip Seed Oil and apply as a chest rub to encourage open and clear breathing.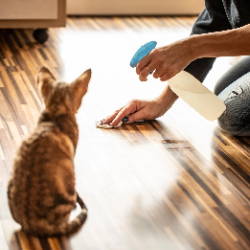 RESTART & DESTRESS PALM INHALATION
Feeling anxious? Stress piling up? Take a time out to settle and refocus. Simply add a drop or two to your palms and rub them together. Bring your hands up to your face and inhale deeply to lift your mood and relieve anxiety.
BUG REPELLANT
Cypress is a natural insect repellent. Consider diffusing with some citronella or Lemon-Scented Eucalyptus Essential Oil to repel insects. You can also use this combination diluted in a carrier oil on wrists and ankles. For more complex scents and additional bug-repellent properties, add Rosemary Essential Oil, Verbenone, or Lavender Essential Oil, Bulgaria.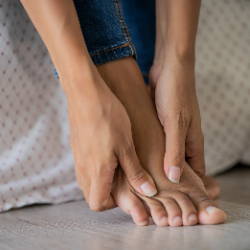 PAIN RELIEVING BODY RUB
Add several drops of Bhutan Cypress Essential Oil to a carrier oil, such as Jojoba Carrier Oil. Massage into skin as needed to comfort muscles and joints, or use as an anti-inflammatory rub on aching joints, like elbows and knees.
RESPIRATORY SUPPORT STEAM
Bhutan Cypress can open airways and support the respiratory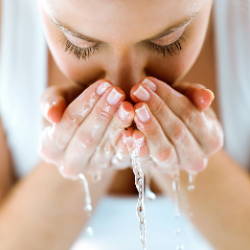 ASTRINGENT FACIAL ROUTINE
If your skin is oily, cypress can help. Add a drop or two to your skincare routine, either in your cleanser or moisturizer. It is drying, so avoid use with alcohol-based products. It's antifungal, antibacterial, and antiviral, making it great for acne and spot treatments when diluted.
NATURAL SLEEP AID
Cypress can add in the relaxation of the body, mind, and spirit. For a simple sleep solution, simply add a couple drops of cypress onto a tissue and place it near the bed or under your pillow.
Or consider adding cypress and Dream Essential Oil Blend to a diffuser and an hour before bedtime to enhance your sleep as well as your dreams.
Incredible Benefits for Your Health & Beyond
Cypress is the national tree of Bhutan and is considered sacred there. Its ability to not only survive, but grow tall and straight, even in the most rugged and harsh terrains has earned it recognition as a symbol of simplicity, hardiness, and bravery of the Bhutanese. It is often planted near religious places and monasteries, and its wood has been used as incense for thousands of years.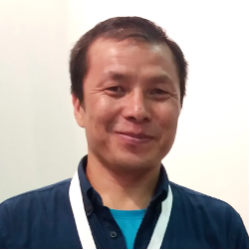 Our partnership with Bhutanese distiller, Karma Tshetem, has created an opportunity to harvest cypress trees sustainably, and bring their sacred, revered characteristics to our devoted supporters.
Karma is a trailblazing ethical distiller who is working hard to bring reliable economic opportunities to Bhutan's local communities. The first of its kind in Bhutan, this distillery
sustainably balances the protection and respect of local ecosystems with a reliable source of income for locals.

Karma pays fair and equitable wages to the harvesters and transporters, as they carefully prune branches of cypress as tall as 150 feet. These prolific trees are sprinkled throughout the remote Himalayan mountains and valleys, and the community members carefully harvest and transport the fresh botanicals through the rugged landscape via horseback.
At Floracopeia, we strive to create a sustainable botanical business that provides environmental, social, and economic benefits to the communities where botanicals are grown, harvested, and distilled, so you can feel good about your beauty and health routine when you use your favorite Floracopeia products. That's why all of our oils are organic, ethically sourced, and fresh when they get to you. Learn more about Karma and his ethical distillery here.