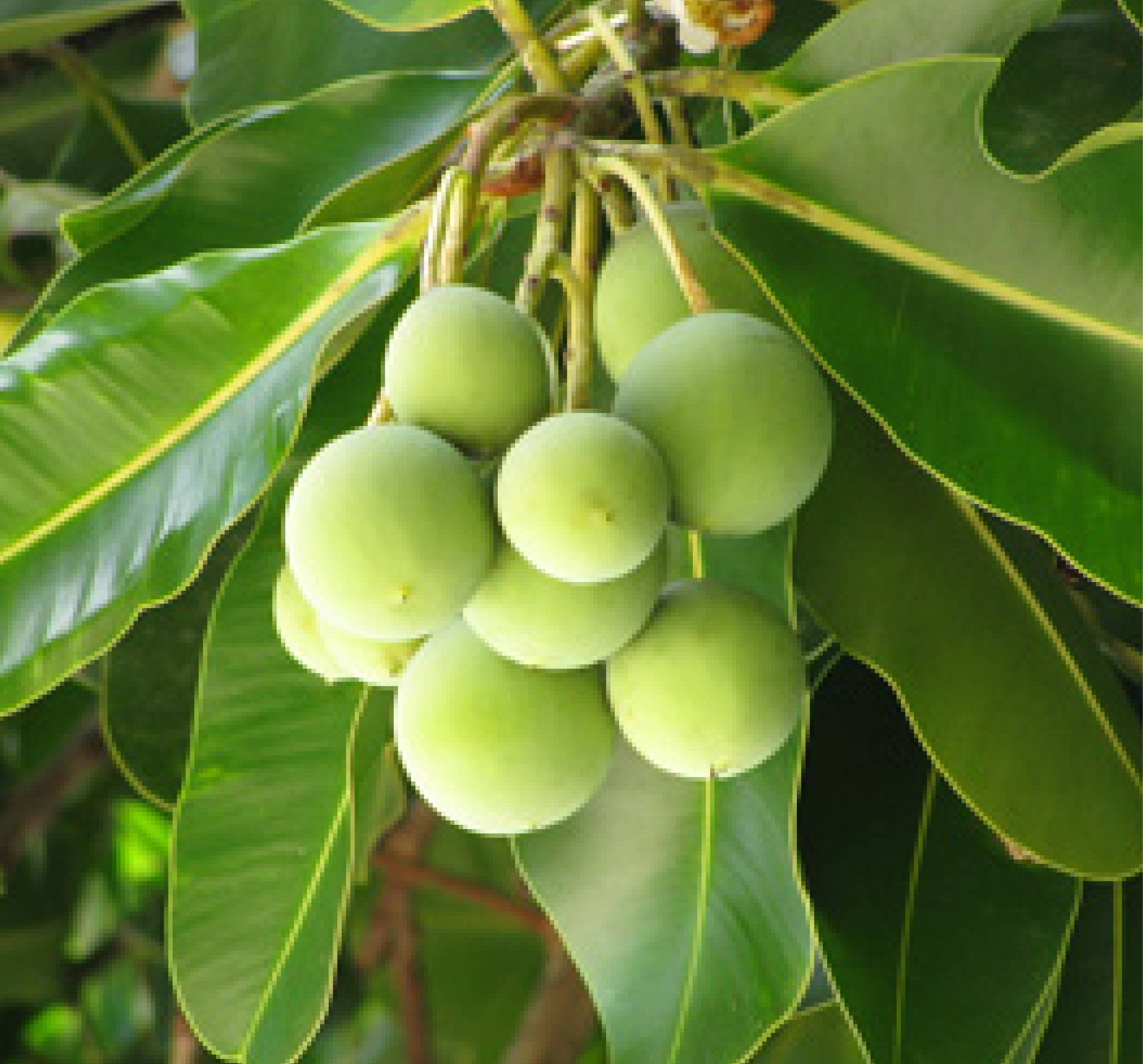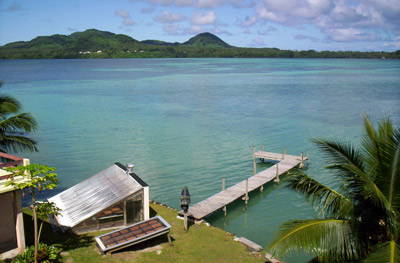 We're proud to offer an extraordinary aromatic treasure produced by a master distiller and ethnobotanist in Fiji.
Based on the remote island of Rotuma, our distiller creates an amazing skin oil that is 100% natural and produced by hand exclusively for Floracopeia.
The distillers formulations are based on the ethnobotanical knowledge of the Fijian islands, including some very old traditional recipes. The ingredients of the products are wild-harvested and organically cultivated. Many of the ingredients originate from economic development programs initiated by either our distiller and/or the Fijian government.
Being a high volcanic island chain, Fiji is a pristine location to harvest the plant material for this ancient preparation. Women collect the Hefau kernels (Calophyllum inophyllum), Siursi kernels (Aleurites molucanna), Pipi nuts (Atuna racemosa) and coconuts (cocos nucifera), from their individual and communal properties. This could include a remote, long white sandy beach where driftnuts aggregate with tides. The cevuga leaves (Etlingera cevuga), and moskoi flowers (Cananga odorata; Ylang ylang) are freshly picked and along with all the other materials prepared and placed appropriately in the solar dryer. Once dried and cured, the oil bearing nuts are then cold pressed and filtered to provide the oil content. The remaining ingredients are then infused in these oils in glass vessels within the solar dryer. Under exposure to light of the sun and moon the constituents are bonded and enhanced. After several days this infusion is then filtered and sent to Floracopeia to be bottled and sent to you.
Women carry out these preparations in a cooperative, balanced fashion that ensures they have ample time to participate in other family and community activities. The income generated from creating Rotuma oil remains on the Island providing the village with funding for everything from schooling, to purchasing the necessities of island living such as fishing gear and farm tools. In addition, creating oils, such as Rotuma, contributes to sustaining traditional island practices and fosters an abiding respect for the environment or hanua (ie.- "Hanua pumue" - Precious Land).
It is no wonder that this beautiful community effort yields such heavenly oil. From the women of Rotuma this is their gift to you, and in return your support enables them to sustain their harmonious way of life. The power of the exchange connects women all over the world.
Floracopeia is proud to carry the exquisite Rotuma Skin Rejuvenating Oil. An entirely natural product that absorbs rapidly into the skin, leaving no residue or oily film.
---