Do you notice a change in your skin when winter arrives?
You may experience lasting dryness, flaking, and chafing, or redness and irritation on your hands, body, even your face.
Or you might simply notice that you aren't glowing like you did in the spring and fall, and may be curious how to get your radiance back.
If you've noticed a change in your skin, you may realize you should switch up your skincare routine when winter arrives.
We're sharing a few ways to get your radiant glow back by protecting and nourishing your skin the right way during the winter months. Just a few adjustments to your routine can help you look and feel your best.
1. Bring Out the Humidifier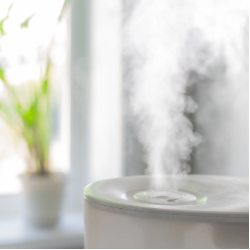 In the wintertime, there is lower humidity in the air, both indoors and outdoors. When the humidity is low, it can suck moisture from the outermost layer of your skin, leaving you dry and flaky — especially on your hands and face which are often exposed.
While we're subject to nature's whims when we're outdoors, we have the ability to control our indoor humidity, especially at home. Get a humidifier for your house, and place it in the rooms you spend the most time in to protect your skin from moisture depletion.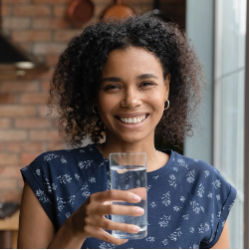 We know how important water is to our overall health and wellbeing. But in the winter, it's easy to forget to keep up with your drinking routine. Make a focused effort to drink more water and stay hydrated. If you're struggling to remember to drink, set an alarm for every 30 minute to an hour as a reminder to enjoy some big gulps of water. Your skin, hair, lips, and overall health will be thanking you for the much needed thirst-relief.
3. Less Time in the Shower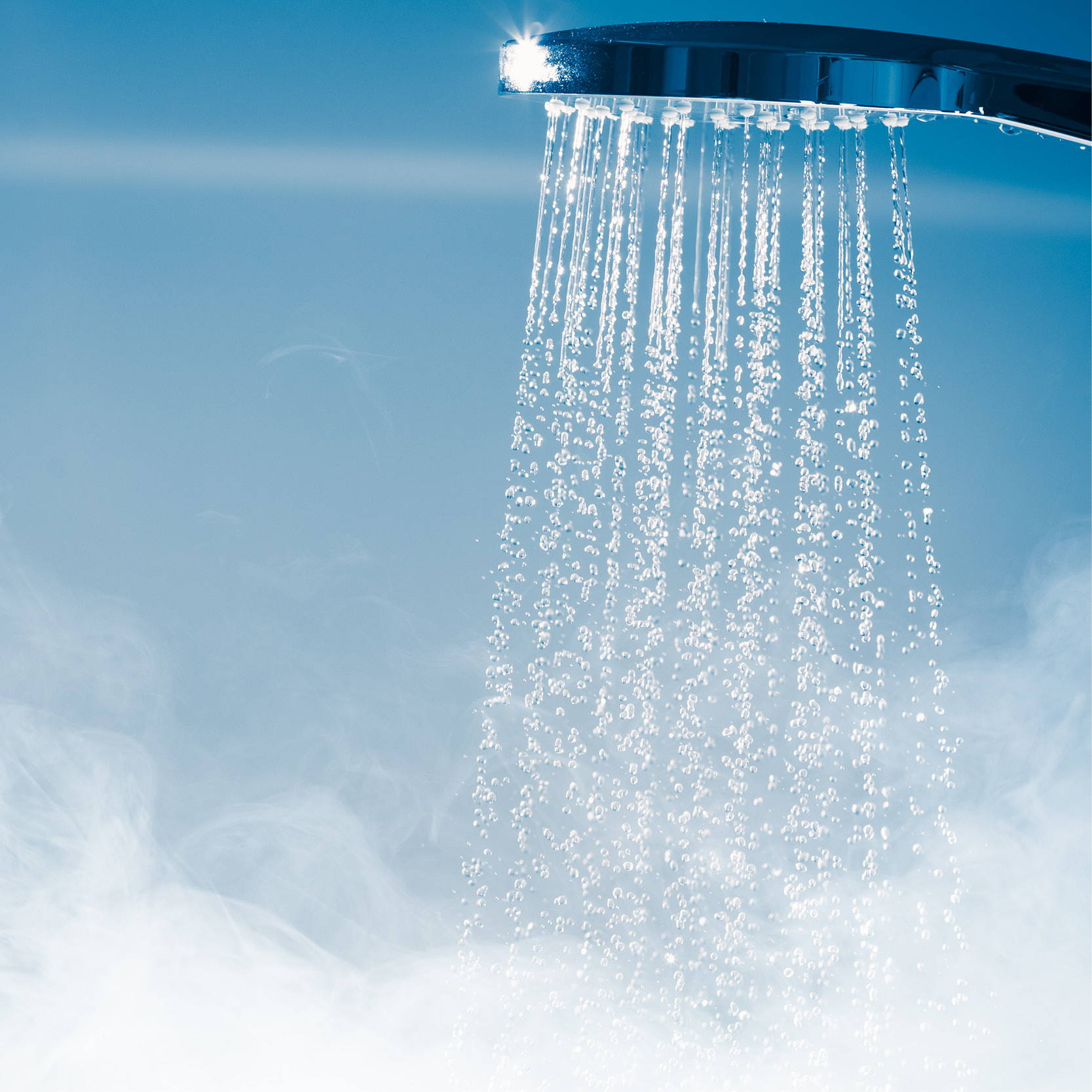 Your skin naturally produces oils for protection and hydration. Hot showers or baths can remove those oils, leaving your skin exposed and unprotected from the drying environments of the wintertime.
In the colder months, you should be able to shower less frequently than during hotter weather, which can reduce protective oil loss. If you must shower daily, be sure to keep your showers short and tepid — avoid hot, steamy showers when possible… even if it sounds so good when you come in from the cold.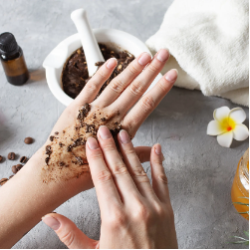 In the winter, it's important to exfoliate to remove dry, dead skin gently. Avoid chemical exfoliants and consider an exfoliating towel or scrubber instead.
It will leave your skin softer and allow it to more readily absorb moisturizer after your shower.
Speaking of showers, let's talk about a winter skincare routine to keep your skin clean, protected, and nourished during this low-humidity, cold weather period.
You want to be sure you're still cleansing your skin while not damaging the protective barrier. Many cleansers can be drying, so it's important to be selective about which you are using in the wintertime.
FACE
The skin on your face is sensitive, and its balance can be thrown off when the environmental conditions change. This imbalance can appear as redness, irritation, patchy dry spots, or even a reduction in firmness and plumpness. If you're experiencing any of that right now, switch up your facial cleanser immediately!
Try an oil cleanser to moisturize while removing dirt and debris to keep your pores clear and avoid skin congestion, without drying.
We love Immortelle Cleansing Dew, a rejuvenating and harmonizing botanical that transforms your skin from the deeper levels of your dermis.
It's an incredible makeup remover and stimulates collagen and elastin production while enhancing microcirculation, to firm,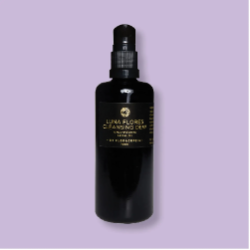 strengthen, and regenerate the complexion. (Sounds a lot better than a drying cleanser that strips your skin's protective barrier, doesn't it?!)
If you're experiencing redness, try Luna Flores Cleansing Dew. It soothes irritation, hydrates, softens, and protects for pretty, glowing skin. Along with triggering collagen and elastin synthesis, Luna Flores gently removes dirt and makeup without disrupting the essential yin layers to nourish extraordinary skin beauty.
BODY
A moisturizing cleanser for your body is equally as important as the one for your face, and can help reduce itchy, dry, uncomfortable skin.
Golden Beauty Body Wash is a protective formula purposefully designed to be non-stripping — meaning it supports the protective barrier on our skin, rather than damaging it, the way drying cleansers can do. It's deeply hydrating, and natural essential oils provide powerful healing probiotics, essential to the balance, nourishment, and protection of skin health.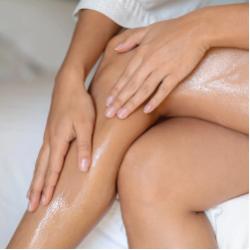 Your moisturizing routine might look a little different in the winter than the summer, when heavy, greasy lotions are uncomfortable in the humid weather.
Because your skin is thirsty in the wintertime, it can soak up oils, serums, and heavier lotions — even combinations of them!
That's why we recommend layering different types of moisturizers in the winter. After showering or washing your face, when your pores
are clean and open, use a hydrating mist, followed by an oil or serum. After a few minutes, apply a moisturizing lotion on top of the serum or oil to lock in moisture.
Layering moisturizer on top of oil is especially helpful if you have dry, itchy, or flaking skin.
MIST
Mists are powerful hydration tools because they can be used anytime for a quick revitalizing lift, and the spritzer applies a small, dispersed amount at a time, making them non-clogging and easy to absorb.
Skin Charm Mist nourishes and stimulates cellular renewal to improve the quality and function of your skin. When used consistently over time, you may notice a lifting effect, increased radiance and luminosity, better circulation, and improved clarity and tone.
SERUMS
For your face: A 5-star product, Nectar of Immortelle Facial Rejuvenation Serum, is a must-have for protecting and nourishing your skin any time of the year, but is especially skin-saving in the winter, due to its ability to extinguish redness and irritation. In fact, this serum is highly effective in transforming all skin woes. It activates collagen and elastin production, reduces fine lines and wrinkles, enhances tone and radiance, and fades hyperpigmentation (yep… from that long-gone summer sun you enjoyed months ago).
For your body: Try Azul Beauty Body Serum, an enchanting blend of jojoba oil and arousing essential oils that regenerate the skin and leave it feeling (and smelling) incredible.
LOTIONS & CREMES
For a gorgeous complexion, get your hands on Immortelle Perfecting Crème for a decadent winter treat for your skin. It deeply hydrates with superior antioxidant and nutrient-dense plant butters to boost the essential yin content of the skin without feeling heavy or congesting. It softens, plumps, hydrates, smoothes fine lines and wrinkles, and your luminous radiant complexion — even in the winter!
For all-over advanced hydration and renewal, how about luscious plant butters, essential oils, and herbs? Luxurious Golden Beauty Body Creme absorbs quickly and smoothes dull and rough skin that appears in the colder months, and keeps you glowingly hydrated.
Use these creams after oils or serums for the ultimate full-body hydration experience.
7. Don't Forget Your Eye Crème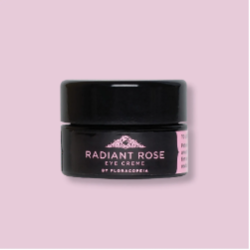 When we're 'dried out' and not getting proper moisture, our eyes can show it with fine lines and wrinkles. Following a routine that includes daily application of potent eye cream can help firm and plump the sensitive skin around our eyes, making us look more alert, healthy, well-rested, and youthful.
Radiant Rose Eye Crème is a gorgeous addition to your routine and will help brighten, revive, and rejuvenate with deep hydration. It
stimulates collagen in the delicate, thin skin where collagen loss is prevalent, lifting and revitalizing your eyes.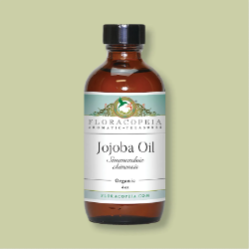 Lastly, we can't ignore our lips. Lips get chapped in winter, and sometimes it seems no amount of drinking water or humidifier use can help.
We might turn to chapstick, but we have to be careful — most chapsticks don't alleviate the real problem — lack of moisture. They only 'seal in' moisture, instead of bringing you readily absorbable hydration.
So, we recommend applying an organic, pure, natural oil to your lips as often as you need to replenish moisture.
Try Jojoba Carrier Oil. It's a powerful, multi-tasking botanical oil and can be used before you apply lotion on your body, or in place of a facial serum, and in this case, as a moisturizer for your lips.
Stock up on all your winter skincare products until January 30, 2022. Just use the code Winter25 at checkout.