Are you looking forward to the return of outdoor activities, warmer weather, springtime flowers, and sunshine?
While you're saying farewell to winter and getting ready for spring, be sure to include a changeover in your skincare routine, too
Why Do You Need a Springtime Skincare Routine?
Winter is tough on your skin. The cold weather and dry heat indoors make skin dull and dry, possibly even flaky.
You've probably been applying loads of moisturizers to combat the dryness. And if it isn't properly absorbed, your skin can feel greasy, heavy, and more likely to attract environmental dirt and grime.
Yuck.
Well, springtime is on her way — and with less need for indoor heating and more fresh air, it's time to help your skin look healthy, clean, and fresh again!
And we have just the botanical to help you along the way…
Corsican Helichrysum, the "Everlasting" Botanical for Healthy Skin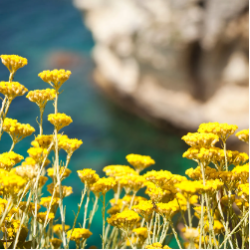 Revered across the globe and throughout time, the 600 varieties of Helichrysum grow throughout all seven continents. These quaint flowers are powerful skin-charmers and have provided everlasting health-boosting, beautifying benefits through the ages.
Helichrysum Essential Oil, for instance, soothes physical fatigue, restores the complexion, supports respiratory health, and offers uplifting and tension-reducing aromatherapy benefits.
Helichrysum soothes skin's redness and irritation, promotes healthy circulation, regenerates cell turnover, hydrates and heals, and brings a youthful, healthy glow to the skin.
Incorporating it into your springtime skincare routine is a perfect way to rise out of winter's dullness and into the brightness of spring. Today we're sharing how you can get your hands on this everlasting wonder, get rid of winter skin, and get your springtime glow back!
Your Springtime Skincare Routine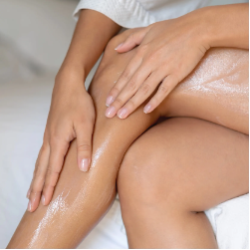 EXFOLIATE AND CLEANSE
When coming out of winter, that dry skin layer needs to go.
We recommend light body exfoliation with a moisturizing body cleanser like Golden Beauty Body Wash. It's non-stripping and cleanses away unabsorbed moisturizers and environmental debris (like springtime pollen!), while pampering and protecting your skin with powerful botanicals, including helichrysum and lavender, for a wildcrafted, aromatic experience.
WASH YOUR FACE WITH A MOISTURIZING FACIAL CLEANSER
Immortelle Cleansing Dew is a powerfully hydrating facial cleanser — perfect for springtime to cleanse without stripping natural oils, and return moisture to your skin. Along with actively renewing your complexion, it effectively removes dirt, debris, and makeup without disrupting your skin's barrier function.
In our cleansing dew, Helichrysum joins with true wild French lavender, cistus, and wild Himalayan rhododendron, creating an expertly crafted flower essence formulation to nourish your skin and make it extraordinary.
Goodbye winter dullness — hello, springtime radiance!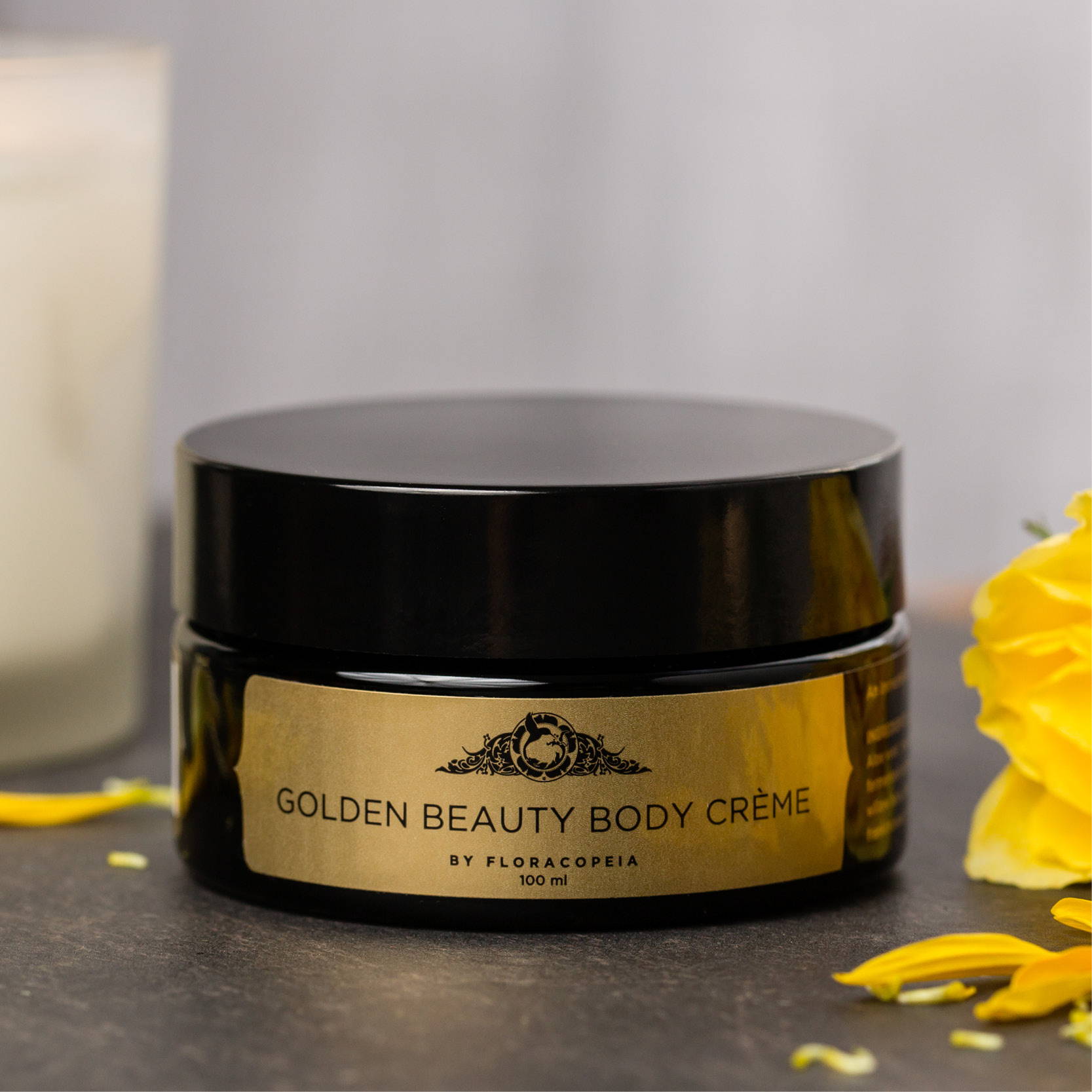 APPLY BODY LOTION
Clean, fresh skin deserves a delectable and indulgent body creme. We love Golden Beauty Body Creme, a talented synergy of botanical butters, flowers, roots, herbs, and essential oils. It transforms rough, dull areas into softness and radiance — perfect for a post-winter skin pick-me-up.
Plus, its aromatic blend of exotic vanilla, wild frankincense, Moroccan neroli, and yes, Corsican helichrysum, is irresistible.
Apply liberally over your body, and let the indulgent hydration absorb quickly, leaving its light, long-lasting, heavenly scent behind — along with healthy, glowing skin.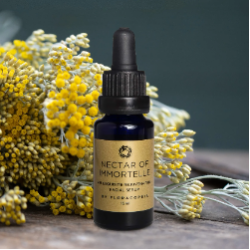 APPLY A FACIAL SERUM FOR HYDRATION & PROTECTION
After cleansing, hydrate and protect your skin with a helichrysum serum. Try Nectar of Immortelle Facial Rejuvenation Serum, a luscious, age-defiant beauty and skin health wonder.
This serum not only hydrates and protects your skin — it stimulates collagen and elastin, offering deep rejuvenation and youthful-looking skin, by
reducing fine lines and wrinkles, enhancing tone and radiance, fading hyper-pigmentation, and extinguishing redness and irritation.
This 100% organic, wild-crafted serum will reveal your awakened, lively spring glow.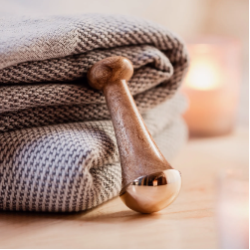 USE A CIRCULATION TOOL
Does your skincare collection include a kansa? This little-known tool not only has skin benefits, but it can help alleviate symptoms and promote lymphatic drainage for all-around wellbeing, even in the springtime, when many of us tend to get colds and allergies.
Check out all the benefits this teak and bronze Ayurvedic Facial Rejuvenation Tool offers:
Firms, tones, and tightens the skin

Produces notable relaxation throughout the face and body

Reduces redness, swelling, congestion, and puffiness (especially great for around the eyes)

Promotes collagen and elastin health

Detoxifies and promotes lymphatic drainage

Increases circulation of life force energy for a fresh and glowing complexion

Activates the acupuncture points and meridians to increase health of the skin and the whole body
Add a kansa facial massage into your skincare routine with your favorite facial serum or cleansing dew for an aromatic, smooth, relaxing experience.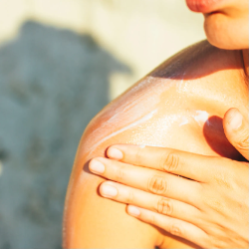 APPLY SPF
It's springtime. The weather is good. Things are happening! Always be prepared to head outdoors by making SPF part of your daily skincare routine.
Apply a light, non-greasy SPF (30 or higher) to your skin, especially your face. It helps protect against UV rays that can cause cancer and aging, as well as painful sunburn. (So don't skip this step!)
REFRESH WITH A FACIAL MIST
Refresh anytime, anywhere with the healing, rejuvenating powers of Helichrysum.
Mist of Immortelle regenerates, hydrates, and carries our rejuvenating serums into the deeper layers of the skin. This five-star product doubles up on helichrysum species, joining forces with neroli, frankincense, and blue tansy — to accelerate your skin's healing and radiance. This Floracopeia customer favorite shrinks pores, stimulates circulation, tightens skin, and promotes cellular regeneration for fresh, awakened-looking skin…
Helichrysum not only invigorates and uplifts the skin, it also refreshes and energizes the soul with its uplifting aroma.
Unlock Spring With our Sitewide Sale
Through Tuesday, April 12, 2022, you can add Helichrysum and all your botanical favorites to your collection for up to 25% Off. during our sitewide sale. The discounts begin when you spend just $50, and grow as you shop!
Just use code UnlockSpring.